A few weeks ago, I finished quilting this gorgeous client quilt. The piecing in this quilt is perfect, which helped make it a joy to quilt. As a bonus, it has been accepted into the Northwest Quilt Expo's juried quilt show at the end of September. I am excited, but nervous. I have not had a quilt entered in a quilt show before. This post is about the quilting journey of this beautiful quilt. Here is the completed quilt front: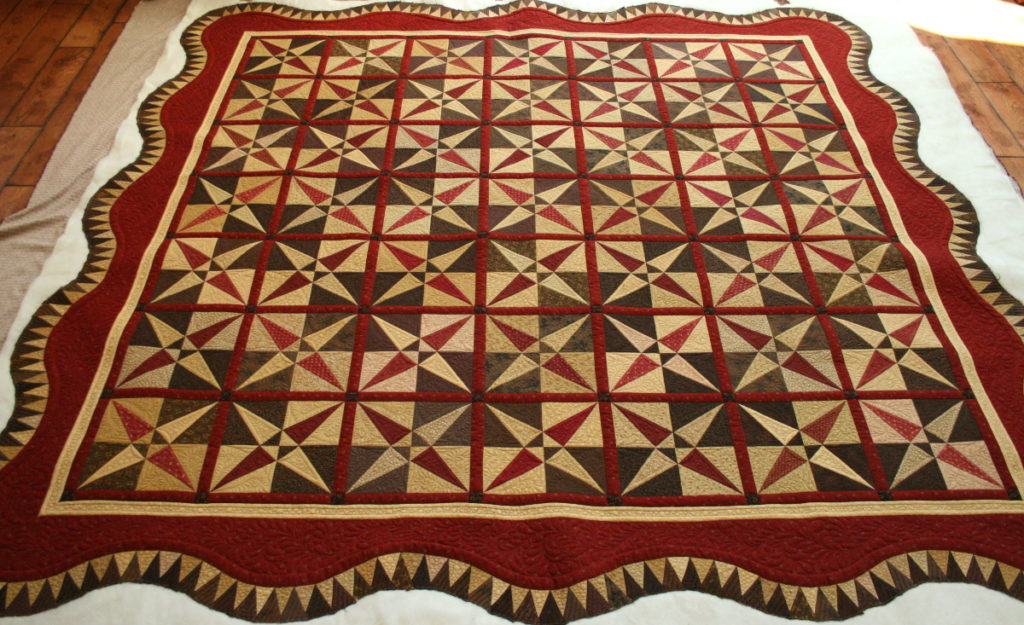 It all started with drawing out my quilting ideas on a photo of the quilt. This was the first pass: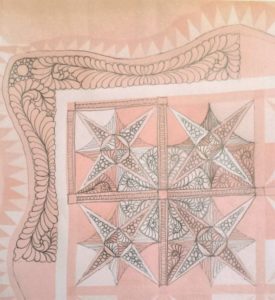 After consulting with the quilt's owner, we refined the design. Some ruler work combined with freehand feathers and pebbles: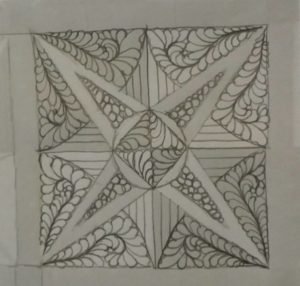 :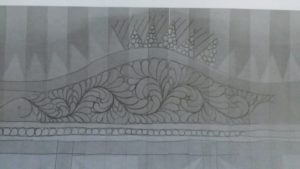 The next step was basting the quilt. We decided on double batting; Hobb's Tuscany wool cotton blend under Quilter's Dream wool. Quilting started with stitching in the ditch with Superior's Monofilament thread: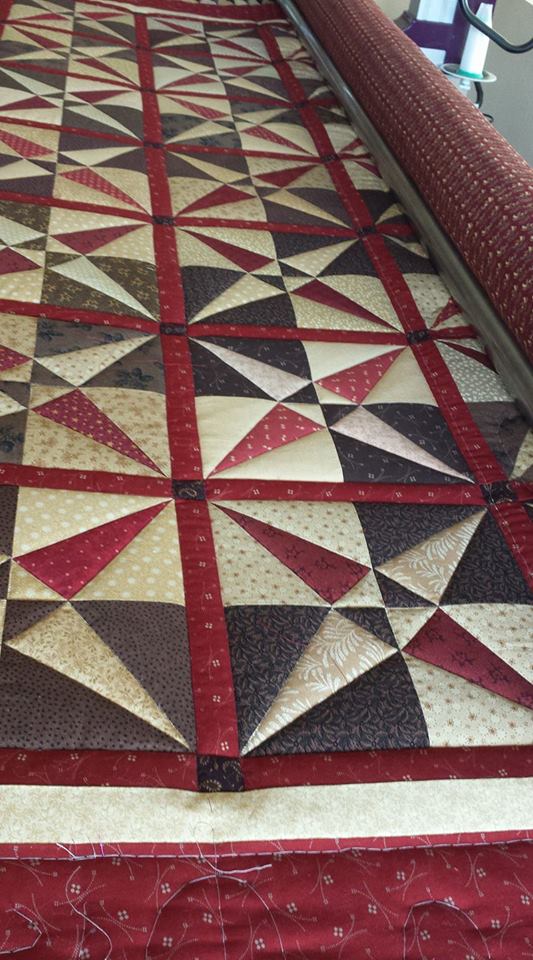 Each block required three different thread colors. I used Glide for all of the top thread, and Superior's Sew Fine for the back. The thread on the back was one color – red. I quilted all blocks with one color, then went back with the other two. I knotted and buried my thread tails as I went.
I used Linda Hrcka's (The Quilted Pineapple) quilting templates for the straight and curved lines. Her 10″ curve was just right for quilting the curve in these blocks that gives the illusion of a perfect circle. I cannot recommend her rulers enough!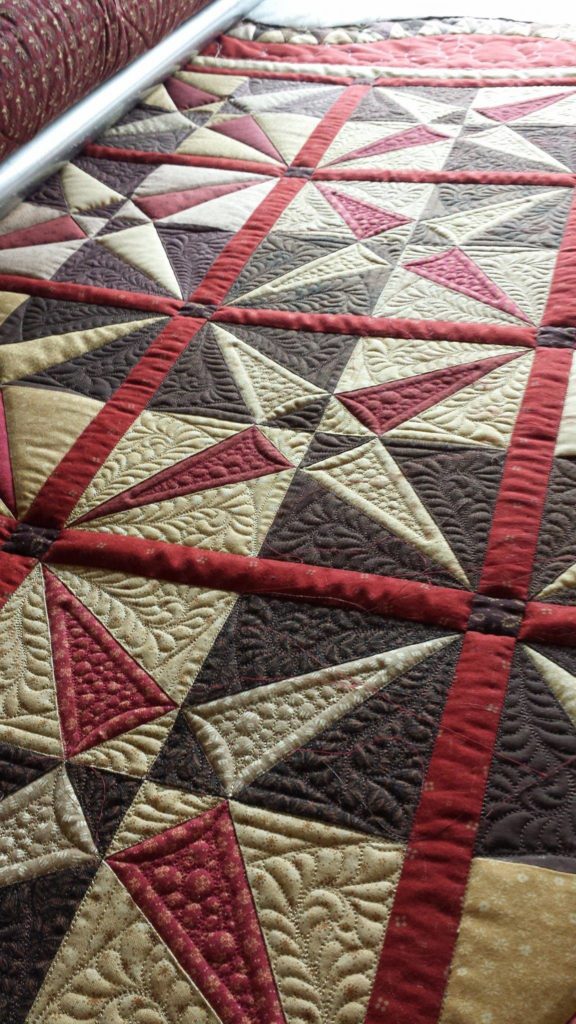 After finishing the blocks, the borders were quilted. The inner tan border was quilted with parallel lines filled with pebbles. I echoed the beautiful curve within the large appliqued red border, then filled with curling feathers. The final, pieced border was quilted with pebbles in the tan triangles and parallel lines (mirroring the lines in the block design) in the brown triangles. 
And the quilting was finished! Here is the back: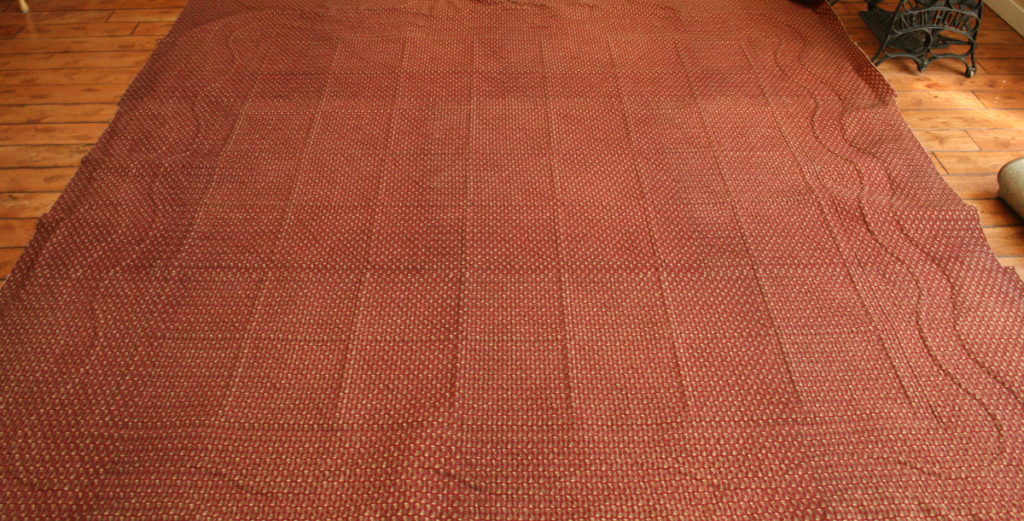 Thanks for checking it out! Cross your fingers that it does well at the show!